So here we are in 2012 facing another presidential election in a few short months.  We will inaugurate dozens of new leaders, but the real question is, will we elect people who can actually change things?  In reading a few posts about the SOPA/PIPA blackout yesterday, I've been faced down with facts that I can't really deny without being dishonest with myself.
Dustin Sanders, over at The Godless Paladin, points out this fact, that unites so many of the news items we've seen over the past year: We get the government we deserve.  I, for one, agree.  This country is fueled and run on anger, threats, ignorance, and ineffective protest practices, and for our ignorance we are punished.
American Derp #1: Jessica Ahlquist
On the whole, this country is so unaware of reality it is disheartening.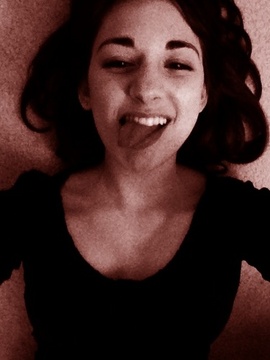 A few days ago, I reported on Jessica Ahlquist's case, a clear, cut-and-dry constitutional issue that has the city up in arms.  The town is full of prideful, privileged upper-middle-class citizens who have been defaming a 16-year old girl for weeks, with a renewed sense of vitriol.  Even prominent politicians engaged in the insanity; State Senator Peter Palumbo called Ahlquist an "evil little thing," and State Senator Beth Moura tweeted that she was an "ACLU Sweetheart."  This is literally the pinnacle of ignorance, in a case of clear, straightforward, constitutional violation, that majority would seek to continue to shit on the rights of the few.  Disgraceful.
In many of the hearings and school committee meetings, the ignorant propaganda about our "founding fathers" creating a theocratic state is vomited up at every chance possible; and yet this displays the profound disconnect between those saying these things and the facts.  Jefferson and Paine were both incredibly irreligious, and the majority of our founding fathers worked to create a secular state that protected the rights of the citizens from the imposition of any religion.  And yet this tired line is recycled, again and again.
American Derp #2: Wikipedia Blackout
Yesterday also marked the blackout of part of the internet.  As an avid Redditor, and as one who depends on Wikipedia for quick knowledge of issues that I may choose to investigate on my own further, I was keenly aware of the blackout.  However, as a moderately technically-aware citizen, I was easily able to circumvent Wikipedia's blackout redirect script by simply stopping the page before the redirect occurred. It is the same ease with which pirates will continue to circumvent copyright protections, even if the laws pass.
And yet an incredibly large number of people were completely unaware of PIPA, SOPA, the blackout, the purposes of it, or had any desire to do anything.  While a reported 8 million users accessed the information about their representatives, the bill will not be killed until people realize the officials who created it must be voted out by the majority.  The same majority that took to the streets in 2011 for Occupy, never having stated a clear goal for the movement itself.  In 2010, only 29% of the population voted.  And until the body of America quits trusting half-baked news sources and mobilizes itself as a voting bloc, supporting politicians who want change to happen, we will continue having the government we've created for ourselves.
The ignorance over SOPA/PIPA showed up first hand when twitterer @herpderpedia began retweeting the frustration of others with Wikipedia's blackout.  The ignorance should be astonishing, but at this point in this article, it is not:
There was a problem with the blakbirdpie shortcode There was a problem with the blakbirdpie shortcode There was a problem with the blakbirdpie shortcode There was a problem with the blakbirdpie shortcode There was a problem with the blakbirdpie shortcode There was a problem with the blakbirdpie shortcode
Apparently they were so concerned with wikipedia being down, they didn't want to bother educating themselves on why.  Ignorance.
American Derp #3: Ron Paul's Boos
In closing, I want to point out Ron Paul's reception at the SC Debate.  The boo's he received, specifically, when he pointed out that the golden rule might be a good standard for us to live by.  I'm floored, and after really coming to terms with the amount of ignorance on core issues such as these, I'm not surprised by people not knowing or caring enough about Christianity to address the core problems it has.  I leave you with the Amazing Atheist, on Ron Paul, and other issues. Perhaps some will heed the warning and the problems in this nation. Perhaps not. One can only hope.